Study and teaching
The main focus of the teaching of the Chair of Electro Biotechnology lies in the basic studies (Bachelor) in the course of studies "Bioengineering". There the chair is responsible for introductory lectures and practical courses in the subjects microbiology, biochemistry, genetics, enzyme technology and bioprocess engineering.
In the main course of studies (Master), courses in industrial biocatalysis, industrial genetics and biological material production, among others, are offered in bioengineering (BIW), chemical engineering (CIW), biology, process engineering and industrial engineering.
As part of the NaT-Working Verfahrenstechnik Karlsruhe project, the chair Electro Biotechnology participates in advanced training courses for teachers and student laboratories in the field of biotechnology and microbiology.
Student council Mach CIW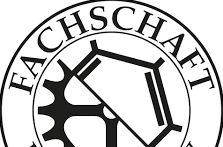 Teacher training/student laboratory